Mother Daughter Book Reviews is pleased to welcome Alison, the writer behind the blog, "Learning Mama" with us today as a guest contributor. Alison is here to share her recommendations for Top Canadian Picture Books.
---
My children, like their mama, are confessed book lovers. We are routinely walking the line for the maximum number of books our library allows to be checked out (100). We enjoy books of all types: fiction, non-fiction, fairy tales, history, mythology, classics, readers and novels. We especially love picture books, and there many that we have enjoyed over and over again. As a Canadian, I'm always a little bit pleased when I discover that one of the books that we love is also Canadian. The books I'm sharing with you today are among those Canadian books we have checked out over and over again or belong to our personal collection. These are books that my children love, and that I love to read with them!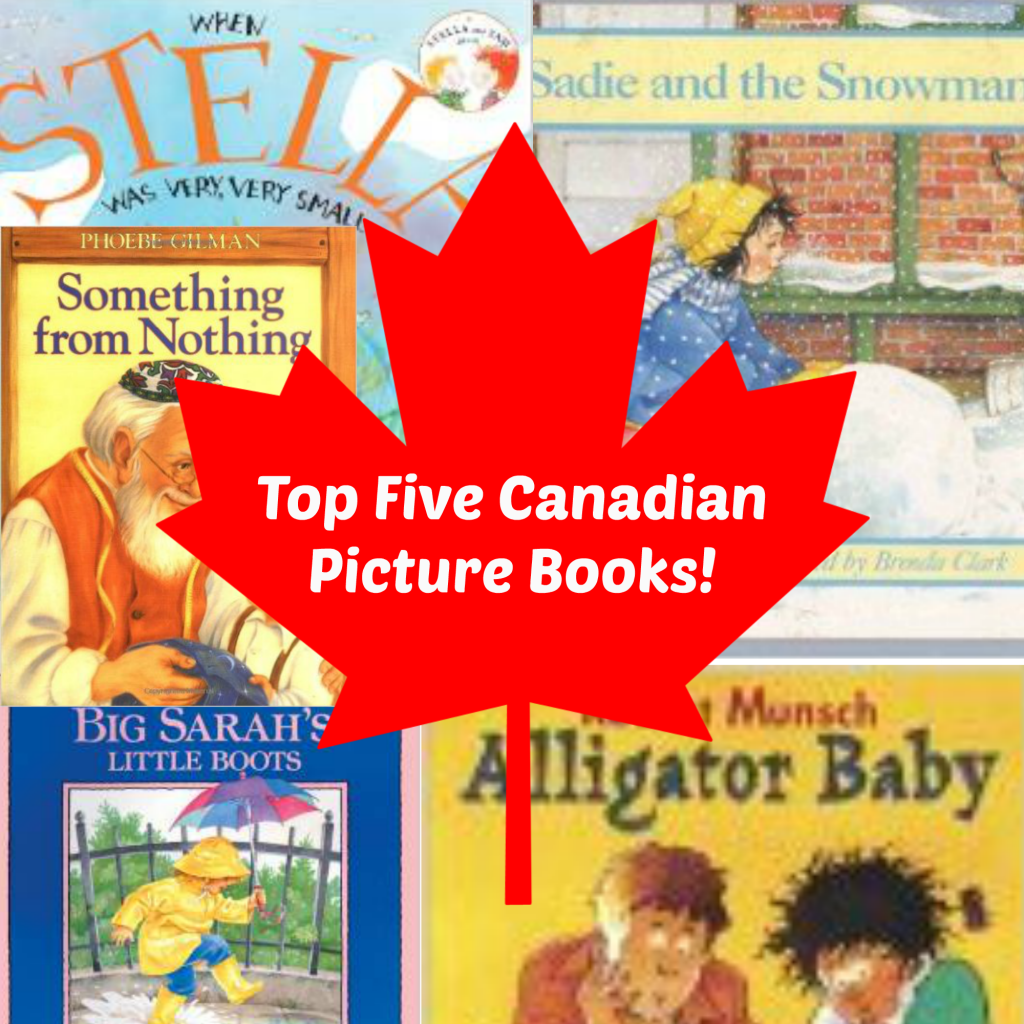 ---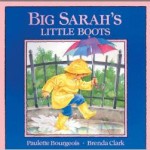 Big Sarah's Little Boots (Paulette Bourgeois/ Brenda Clarke)
While she is probably best known for her Franklin The Turtle Books, our favourite Paulette Bourgeois book is Big Sarah's Little Boots. In this charming little story, Sarah is convinced that her much loved rubber boots have shrunk. She tries everything she can think of to stretch them, and is eventually resigned to the fact that she has grown and needs a new pair. I just love this story because I too have a "Big Sarah" at my house who is often heartbroken as she outgrows her favourite clothes!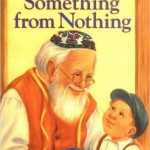 Something from Nothing (Phoebe Gilman)
This is truly a beautiful book! The story is an adaptation of a jewish folksong from the author's own heritage. It is illustrated with oil and egg tempera paintings built up in alternating layers that capture the "old world" setting of the story quite well. This is the story of a little boy named Joseph, whose tailor grandfather remakes his beloved and tattered blanket into first a jacket, then vest, tie, handkerchief, and and finally a button. As Joseph is growing up, he has perfect faith that his grandfather can fix anything! But when Joseph loses his button, even his grandfather cannot make something from nothing. What is made, is this beautiful story! Throughout Joseph's story your children will also find another cute story hidden beneath the floorboards of the family home – the story of the little mouse family living there. Gilman has also hidden many things from her other books within the pages of this one, so much fun for kids to find! While we have read and enjoyed several of Gilman's other books, this one is by far our favourite!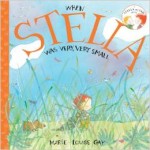 When Stella Was Very, Very Small (Marie Louise Gay)
Marie Louise Gay is the author and/or illustrator of more than 60 children's books including the Stella and Sam books. Stella is the wonderful and knowledgable big sister to Sam who never tires of answering (albeit inaccurately!) his incessant questions. Our favourite of the bunch is When Stella Was Very, Very, Small which tells about what Stella was like before she became Sam's all knowing big sister. We just love her imaginative interpretation of reality! This book is such a cute glimpse into the days of our littlest people.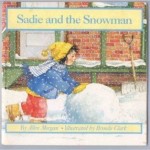 Sadie and the Snowman (Allen Morgan/Brenda Clarke)
Sadie and the Snowman is the cute little story of a little girl who tries to make her beloved snowman last through the winter while animals continually eat the pieces off of his face and the sun gradually works away at melting the snow. Sadie shields her snowman from the sun, and keeps remaking him from the snow that is left until she discovers the secret to making her snowman last through the summer to the next winter.

Alligator Baby (Robert Munsch)
It's impossible to have a list of favourite Canadian picture books and leave out Robert Munsch! But how to choose just one book? I decided to ask my resident Robert Munsch expert, my 7 year old daughter, which was her favourite. She tells me its Alligator Baby, the story of Kristen's family and their newest addition. In this story (which of course is more than just a little ridiculous, just as you would expect in a Musch book), Kristen's parents bring their new baby home from the zoo instead of the hospital. And it just so happens to be a baby alligator, not a baby person! After the new "baby" bites everyone, her parents try to bring the baby back to the zoo, only the next time they bring back a baby seal! The story ends when Kirsten herself decides to remedy the situation – and finds herself trying to get her baby brother from a mother gorilla.
Have your children enjoyed these books as well?
Do you have any favourite Canadian picture books?
Let us know in a comment below!

 About the Guest Contributor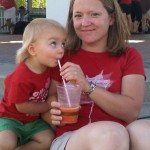 Alison is the book loving, home educating mama of three behind the blog Learning Mama, where she writes about her adventures learning alongside her children. She would love to connect with you on Facebook and Pinterest, and share ideas and conversation!